Our Dynamic Analysis Solutions
Rotor Dynamics: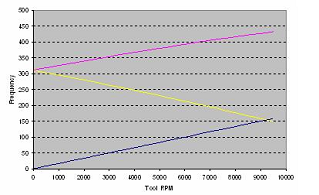 Response of finishing tool Summary: The client was facing problem of poor finishing at the operating speed. Using rotor dynamics of Nastran, which incorporates various additional inertia and damping terms, critical speed (backward whirl) of the tool was found within 7% of operating speed. Subsequently, dynamic response was done to ascertain the response of the component.
Response analysis of Rear View mirror:

A tier-I supplier of automotive components was facing problem of repeated failure of mirror housing. We conducted dynamic analysis to ascertain mode of failure and modified the design to avoid future failures.
Shock and Crash analysis of electronic enclosure convection:

The client, a well-known designer of electronic enclosures for aviation industry, wanted us to verify design for take-off, landing and transit load cases. Non-linear dynamic analysis was carried out and modifications were done to avert failure in critical mounting point of the box.
Transmission noise reduction :

The transmission of a tractor generated amplified vibration and noise while operating in a specific gear. With a simple modification to the system vibrations were reduced. The results were validated by dynamic analysis